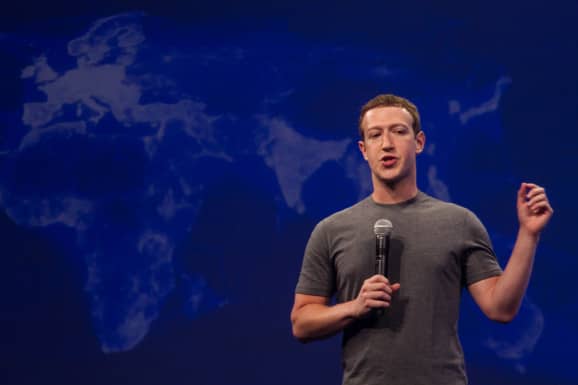 Zuckerberg To Meet Conservatives
Following allegations that Facebook was suppressing conservative stories in the trending list of topics, Mark Zuckerberg has decided that the better part of valor will be to meet face to face with "conservative thought leaders" to lay out his case that such allegations aren't true.
(Reuters) – Facebook Chief Executive Mark Zuckerberg will meet this week with prominent conservatives in the media, a spokesman said on Sunday, to address allegations of political bias at the popular social networking site.

Facebook came under fire last week when an unnamed former employee told technology news website Gizmodo that workers often omitted conservative political stories from the company's "trending" list of topics.

Some 12 "conservative thought leaders" will join the meeting with Zuckerberg on Wednesday, a Facebook spokesman said. Among the invitees are media personality Glenn Beck, Fox News Channel's "The Five" co-host Dana Perino and Zac Moffatt, co-founder of Targeted Victory, a technology company that aims to bring transparency to media buying.
Would Zuckerberg Ignore Conservatives?
I could see where the allegation could have legs since California is notoriously liberal in its politics. On the other hand, Facebook and other companies do have many of the same issues as the conservative media. It would seem ludicrous that they would cut off those who are voicing their same concerns.
They have had the same problem that many in media and Silicon Valley face: suppression of conservative voices and ideas. Many voices and posts were deleted or insured to never trend according to a report. Mark wanted to meet with 8 or ten of us to explain what happened and assure us that it won't happen again.
Will Zuckerberg Satisfy Conservatives?
It will be interesting to see if the conservative thought leaders are convinced and satisfied by the presentation from Zuckerberg.
Since 40-60% of the people on Facebook say that it is their primary source of news and events, it would certainly be in their best interest to prove that they are not influencing the choice of trending stories on their network. Their reputation of impartiality is certainly at stake.