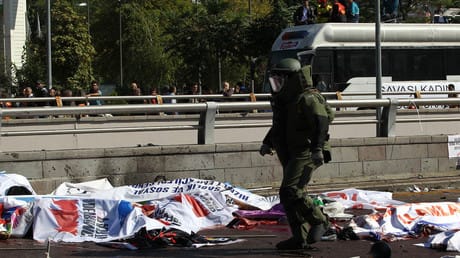 Russia Today reports: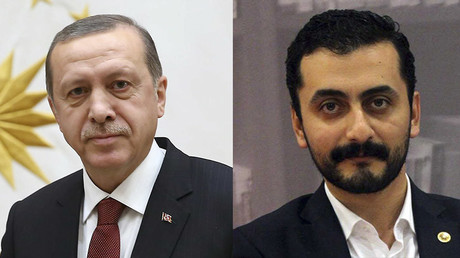 Thousands of ISIS associates have been routinely crossing into Syria aided by contacts in Turkey, phone calls tapped by Ankara security forces and handed to the media by opposition MP Erem Erdem reveal. He accuses the government of a massive cover-up.

Erem Erdem's released transcripts include:
Transcribed phone recordings belonging to Ilhami Bali, well known in Islamic State (IS, formerly ISIS/ISIL) ranks and suspected of staging high-profile bomb attacks in Ankara and the mainly-Kurdish border city of Suruc, detail the lack of control along the Syrian Turkish border. The 98-kilometer (61-mile) stretch of border has only two crossings, the Jarablus and Al Rai entry points across from Turkey's Gaziantep and Kilis.
Due to the ease with which the terrorists seem to be able to cross the borders into and out of Turkey, there has been:
Pressured by the international community to impose stricter border controls to stem the flood of militants into Syria, Ankara has been erecting walls at key crossing points, but to no avail as surveillance data from the Municipality of Ankara Provincial Security Department revealed.
Of course, it's not helping when there are sympathizers within the police forces. There are transcripts of conversations that show that those who are captured by the police and other law enforcement officials are later released to continue their journeys.
More conversations between the two subjects further confirm that those who get arrested are later released through IS connections at police stations.
The transcript release has a lot to do with the contentious relationship between Erdogan and Erdem. It is an attempt to parry a witch hunt and put some of the attention on Erdogan by Erdem and his friends.
The transcripts of the recordings have been passed on to the media by Turkish opposition politician, Eren Erdem of the Republican People's Party (CHP), who is facing a witch-hunt from President Recep Tayyip Erdogan's government over his repeated allegations of massive cover-up of IS activity on Turkish soil.
The Middle East is such an entangled mess. If we'd followed the Founding Fathers' advice and the Constitution, we would never have gotten involved in the first place. Now that we've made a worse mess of the area due to our involvement, how do we extricate ourselves without disappointing "one of our allies?" It's totally absurd that our "friends and enemies" change according to where we are located in the region.